Maya is a headboard designed especially for paediatric spaces. It has an animated and colourful design and integrates all the necessary components for the care of the child patient. It is available in various prints, which makes it easy to integrate into the room. It has three lighting systems and the electrical and telecommunication components are fixed to the underside of the concealed profile behind the front cover.
The front cover is made of high-pressure laminate (HPL). In addition, it is registrable for easy maintenance. It has a clean look that hides the electrical and telecommunication elements. It has a support that allows you to personalise the headboards with children's motifs. Its design is organic, without angles or edges. It is possible to add a back plate (made of the same material as the front panel) to complement the illustration on the front panel.
Assembly is easy and reliable. For hard-wearing (masonry) surfaces: the product can be installed directly with expansion plugs and lag bolts. For fragile surfaces: it is recommended to make a wooden insert.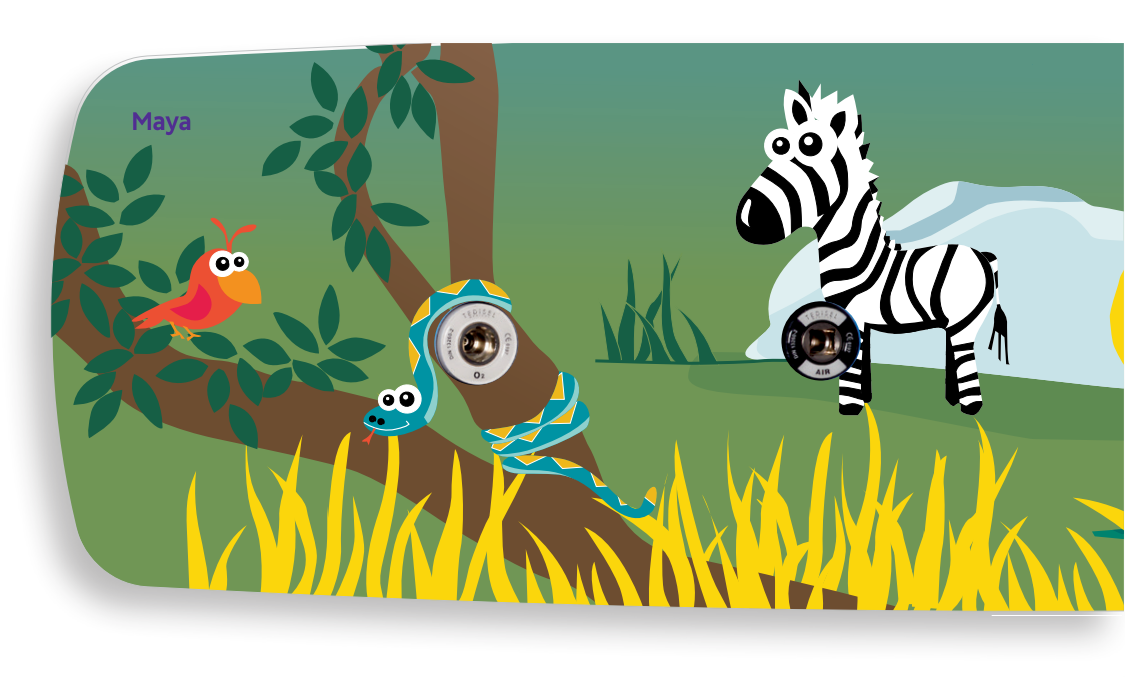 The surface-mounted mechanisms are fixed to the underside of the profile concealed behind the HPL front cover.
Easy access to the interior of the equipment by folding down the HPL front cover and the lower profile, which allows for convenient handling of the electrical and gas installations.
The design allows for three lighting options: indirect light, direct light and LED wake light with decorative projection of motifs onto the ceiling.