ICARUS is an avant-garde design headboard for the hospitalisation of patients that integrates all the necessary elements to offer the most pleasant stay possible.
It can be manufactured in various materials (Corian, methacrylate or polycarbonate), which allows the design to be integrated into the environment. It can also be installed both vertically and horizontally, making it even easier to install in hospital environments.
A single profile with compartments for reading light and mechanisms, medical gases and ambient light. Card holder for patient identification and LED wake-up light.
Designed to accommodate T5 fluorescent lighting modules, LED and diffuser for direct light with special internal structure to redirect light towards the patient. Rounded ends without visible screws, fixed by magnets and an internal security screw.
Finally, support has been given in the homologation and industrialisation of the product, CE marking, UL, etc.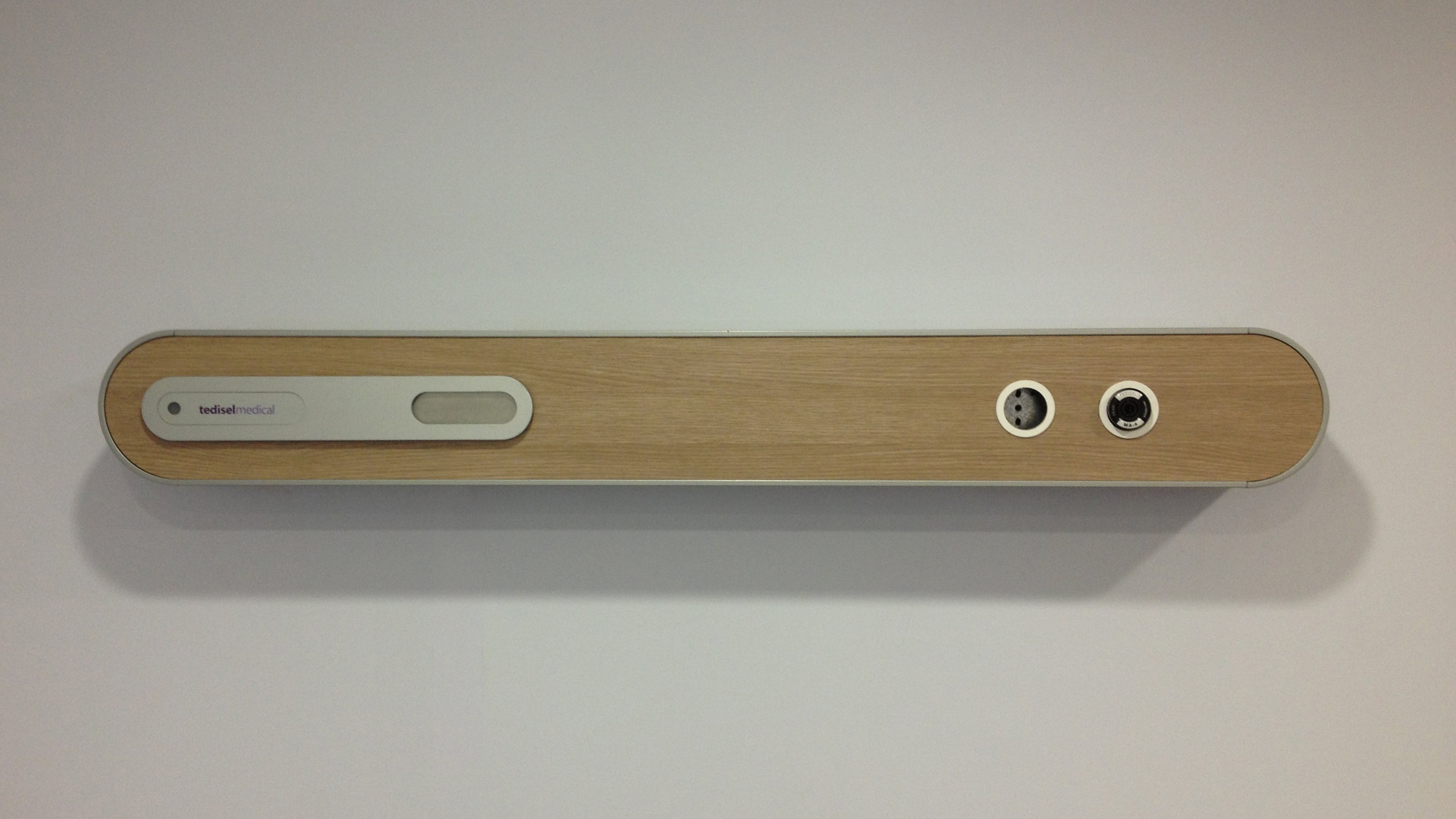 It can be installed horizontally and vertically; a pre-installation bracket is available to facilitate the process.