NEWATT | Electric radiators
Design and development of a product line of electric radiators for the company NEWATT. This product line uses Newcorea gel applied directly on porcelain or refractory material to generate heat as an electrical resistance. Newcore gel increases radiator performance (lower consumption) and optimises space.
This range of thermal emitters is based on smart power. The total power of the equipment is divided into 50% power allocated to radiation and 50% to convection, both of which operate independently of each other. Both powers work together until the room reaches the ideal temperature, at which point they start working at 50% power to maintain it.
It is a radiant heat that does not dry out the environment and does not move air streams, so it does not affect the respiratory tract.
These thermal emitters are operated by remote control and can be used to create multiple colour combinations between the main panel and the profiles that form the perimeter frame.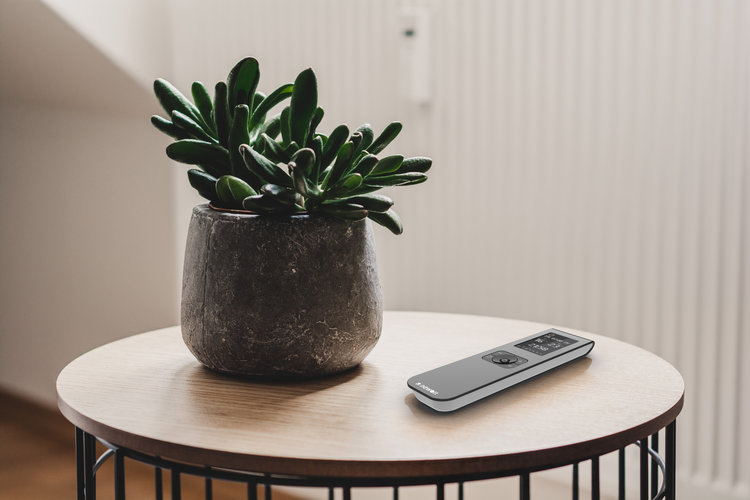 Remote control that complements the range of radiators.