SPEC is a consulting and engineering company. This capacitive fingerprint reader has been designed to ensure fast and reliable verification for real-time (online) and deferred (offline) time and attendance and access control.
This project involved market and tendency studies, analysis of the competition and the definition of specifications, as well as the conceptual and aesthetic design of the product.
The development and engineering of the product, the manufacture of fully functional prototypes and, finally, support in the industrialisation and homologation of the product, as well as its instructions for use, have also been carried out.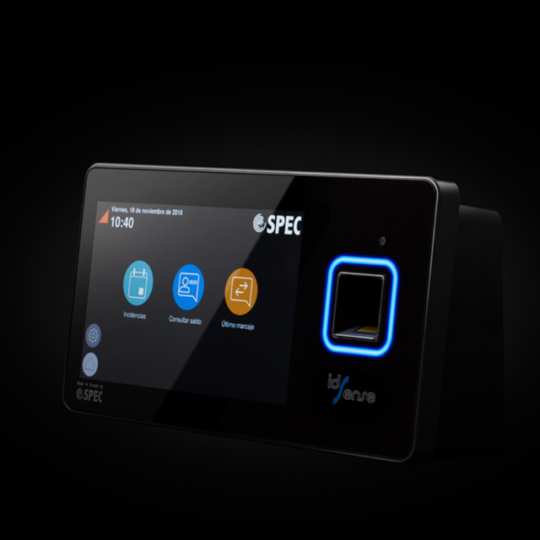 New technologies, new design.